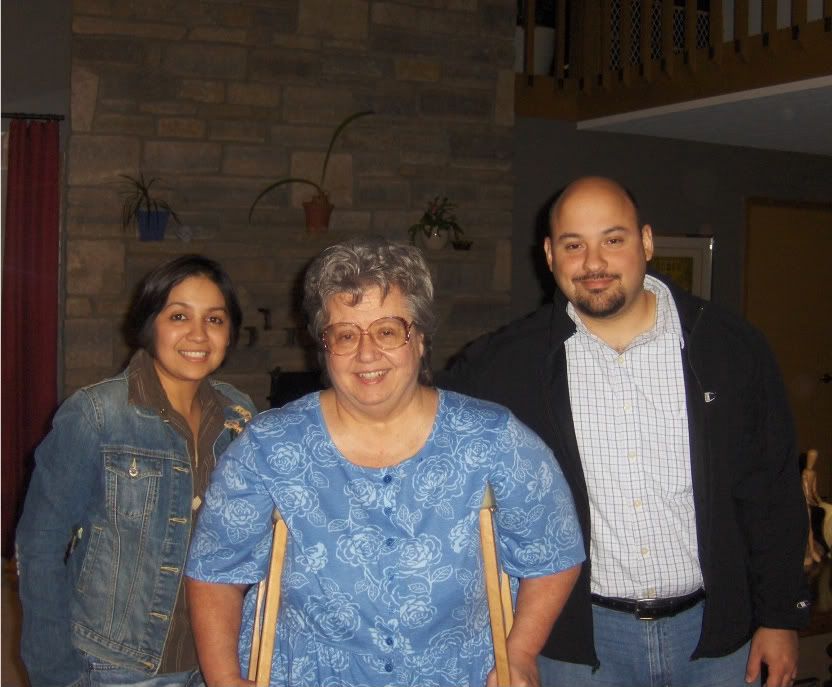 My long time online friend, Damaris, and her husband, Alex, visited us on Thursday. I think I said earlier that Alex had a conference in Marysville at the Honda plant there and Damaris was able to accompany him for the three days they were here. There appeared to be a small glitch in our plans when we discovered it was nearly an hour trip between their hotel and our house. And then Rachael had to work the one evening. But Alex said there was no problem with the drive time and they were able to come on Thursday. I was a happy camper!
One thing that never ceases to amaze me is how you relate so immediately to the people of God. They were like family that had returned after a long absence. When we asked what sort of restaurant they preferred it turned out that Alex was as much a fan of Chinese food as we were. Damaris didn't care as long as she could get vegetarian items. It was a huge success. The only thing was that Damaris, by far the smallest person at the table, received the most gigantic portion of pad thai you've ever seen! She had probably 3-4 cups full of noodles on her plate and ate about ¾ cup! Alex must have had a good breakfast the next morning!
We had a wonderful visit. There were no lapses in conversation and no strangeness at all. Isn't that great! I hated to see them leave.
And now they are 2000+/- miles away in Mexico.