I'm going back to my desert!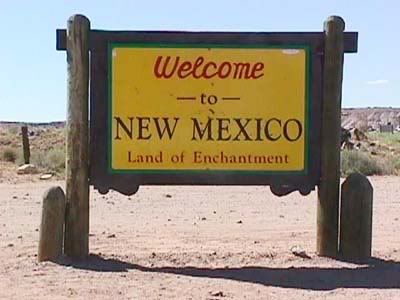 My daughter in law, Kerra, has made all of the arrangements to come after me in the middle of March. I am shared between Rachael and Michael and Notah's family for the year. I'm so excited.
Last year I spent from late March to July with Notah and Kerra and the kids in Belen, NM. This time I will probably be with them until September because Rachael will be in Management Training until the end of August. So I'll be there all summer! Notah said that Seth has been talking all winter that maybe I can be there for his birthday in July this year. Looks like he will get his wish.
I made my final trip to the doctor without Medicare coverage. If I had been able to wait until March it would have been covered for only $25 and my meds would be $5 a prescription. But when Rachael started this program for Management training her class was scheduled to begin February the 19th or 20th so I had to get my check up in before that. As it turned out her class won't be until May but the appointment was already set up so I went ahead and kept it. Everything was hunky-dory; all I had to do was pick up renewal prescriptions for my blood pressure.
Rachael worries about the way my knees are after a long time of sitting still so she asked the doctor for something a little stronger than ibuprophen for my trip. Sitting in a car for five or six hour's straight travel makes it terribly difficult to stand up when it is time to get out of the car. She told the doctor, "Mom won't tell you, but when she has to stand up her knees are so stiff and painful she can't walk. She needs something to use for the trip out west." And she was right, I would never have thought about mentioning it. I'm so used to living with the pain that I don't even think of taking any prescription pain killer, but I have to admit it will help a lot. So Doctor Nicholson gave me some pain meds for that. If I take one a half hour or an hour before we plan to stop I hope to be able to stand up a little easier. That way I might be able to go to dinner with the kids instead of sitting in our room with my legs up and straight while my knees recover.
Traveling in March is a great time to take to the highways. Until last year I had never gone back or forth to NM except in the summer. Traveling in the summer means that you are competing for road space, restaurant space, and motel rooms. But in March! It is so pleasant. There is very little traffic, even in St Louis and the metropolitan areas. Wherever and whenever you decide to stop, the room is available. And restaurants are seldom crowded. It is nice.
This year the trip should be easier. We won't have a chair strapped to the top of the van! And we won't have a 300 pound bell riding in the back! This year it will only be luggage and a cooler with snacks in it.
We probably travel with the healthiest snacks on the road. I don't eat the chips and crackers and junk food that most vacationers gobble when they travel. So last year we had bags of celery sticks and baby carrots and cheese cubes and Trail bologna and jerky. We took small cans of v-8 juice and I think there was fruit juice for the kids. There were also apples and oranges. It is surprising what kids will eat when there are no chips or soda!
I can hardly wait. Last year I cried when we hit the beginning of the desert. It was one more blessing from the Lord. I had reconciled myself to possibly never seeing the desert again. This year will be another year of grace. What a wonderful Lord to let me go back again.