Rachael, Maxim and Mika.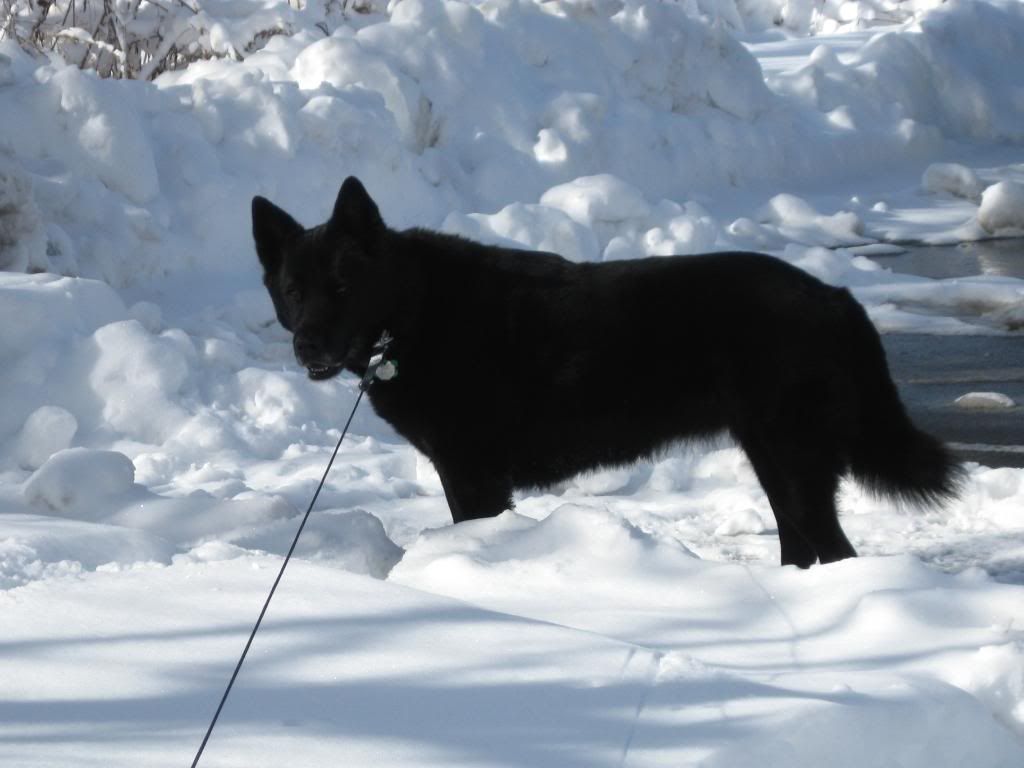 Wolf dog! Mika
Maxim and Michael played on the snow piles
Maxim likes to lead himself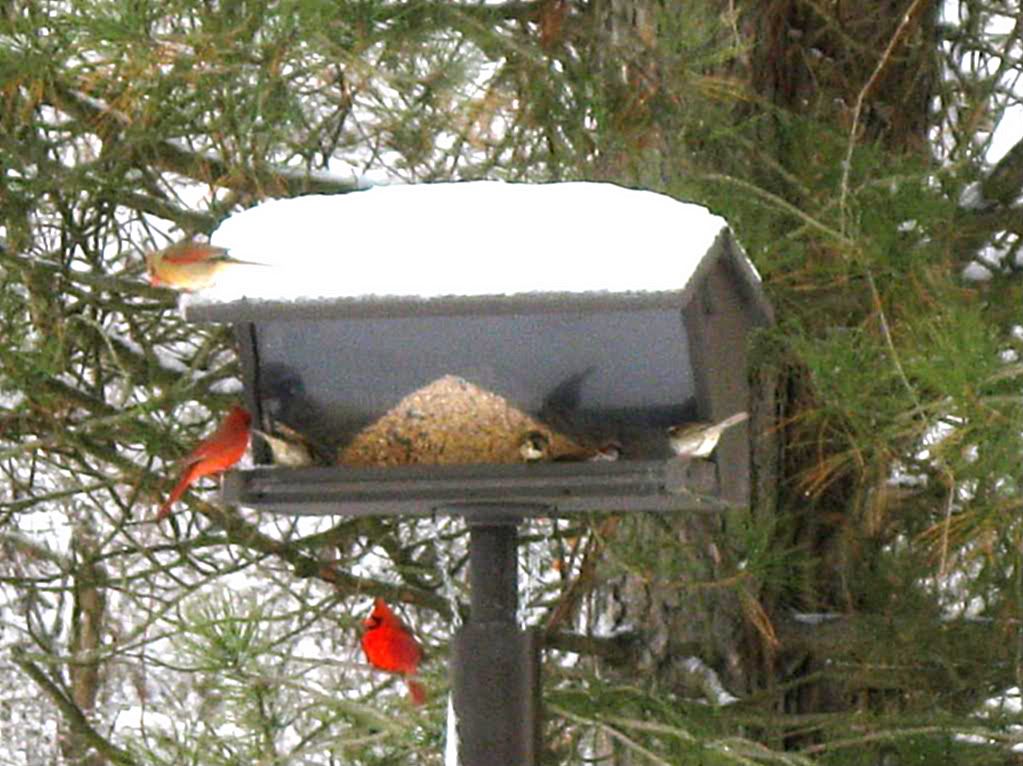 Bird feeder along the way, Three cardinals on the left and chicadees on the right. Two more I can't see well enough to recognize.
These are some of the pictures that Rachael and Michael brought back to me from their walk on Saturday!